Project-Oriented Physics Lab for Undergraduate Students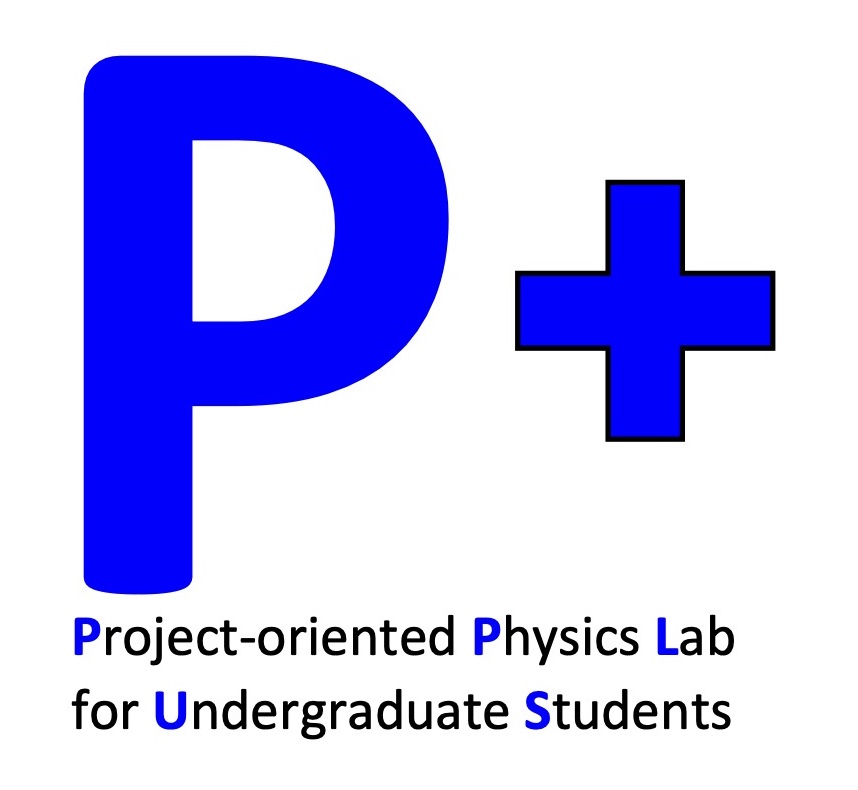 Note: his website is currently being set up, and more details are following soon...

Starting in FS 2023, a pilot project for a new type of physics lab is launched: The P+, which stands for Project-oriented Physics Lab for Undergraduate Students.
More Information
The
slides for the introductory meeting
can be found
here
. Please note that information given in the slides might still change, as P+ is in the pilot phase.
Registration for P+ in FS 2023
If you are interested in participating in P+ instead of P2 in the spring semester 2023, please send a
mail
. Ideally, you apply already in a team of 2, because we will raffle groups of 2 if there are more applications than available places in P+.
Registration deadline
is Friday, 16th of Dec 2022.
What is P+?
In the P+ you will complete 6 experiments in groups of 6, which you are largely free to design. You will be assigned a highly motivated TA who will guide you and your group throughout the whole semester.
You will have a collection of experiment ideas at your disposal, and you can also extend or modify existing experiments. In addition, once a semester you are allowed to develop and conduct your own completely new and slightly crazy experiment
Two weeks are allotted for each experiment. In the first week, you will discuss your ideas in your group and together with your TA. Then you prepare the physical principles and plan the setups and measurements. In the second week, you will conduct the experiment. You will find that developing together, solving problems and answering your own questions has a very high learning effect, and is also great fun!
In order to adapt the workload, which is significantly higher for the preparation than in the traditional experiments, the number of experiments is reduced to 6 and additionally only one report has to be handed in per experiment and group, which two group members prepare together. This means you only write a report 2x per semester instead of 8x.
Who is responsible for P+?
The P+ is hosted within the framework of P2, since it is a pilot project in FS 2023. The mai responsible persons are Andreas Eggenberger and Daniela Rupp. Please feel free to contact us at any time!